Search results for: "Paris"
NADINE NICOLAS & SIMONE
Responsible Author: Jedi Foster P/O Rahma Sophia Rachdi | Paris, Washington DC, 11/07/2020, 23:18 Time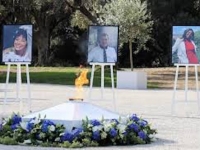 USPA NEWS -
The French Prime Minister, Jean Castex, chaired, Saturday November 7, 2020 in Nice, the Ceremony of national tribute to the victims of the terrorist attack of October 29, 2020 in the presence of several ministers of his government: Eric Dupond-Moretti, Minister of Justice, Frédérique VIDAL, Minister of Higher Education, Research and Innovation, and Marlène Schiappa, Minister Delegate to the Minister of the Interior, in charge of Citizenship and Christian Estrosi, Mayor of Nice.
This tribute is dedicated to the three victims, Nadine Devillers, 60, Vincent Loques, the sacristan of the church, 55, and Simone Barreto Silva, a 44-year-old Franco-Brazilian, of the attack in Nice on Thursday 29 October 2020 in the Notre-Dame-de-l'Assomption church. The Prime Minister presided over a national ceremony at the top of the Colline du Château, which began with an honor to the flags, and the Marseillaise (French Anthem), and a review of the troops while the three portraits of the victims were carried by their families and relatives. The family was then lit, followed by "the Hymn of the victims" sung by the Choir of the Opera de Nice. We publish the full text of this Remarks.
FIGHTING ISLAMIST SEPARATISM NEVER ISLAM
Responsible Author: Jedi Foster P/O Rahma Sophia Rachdi | Paris, Washington DC, 11/06/2020, 16:27 Time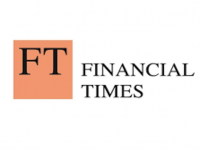 USPA NEWS -
The French President Emmanuel Macron signed an open letter, on November 4, sent to the British newspaper leader of economic and financial information, Financial Times. This is the second stage of clarification of the French President, vis-à-vis the Muslim world, following his interview on November 1 with the Al Jazeera channel, TV, the Arab leader Breaking News channel reaching out 40 million viewers. The letter, also published in French on the Élysée website, recalls an opinion piece published on November 2 on the Financial Times website, before it was withdrawn because it contained "factual inaccuracies". The headline was "Macron's war on 'Islamic separatism' only divides France further". After praising the rigor usually accorded to the "Financial Times", the head of state explained for his part that: "On the basis of false quotes (confusing 'Islamic separatism' - a term I have never used, and 'Islamist separatism' - which happens to be a reality in my country), I have thus been accused of stigmatizing, for electoral purposes, the French Muslims; worse, to maintain a climate of fear and suspicion towards them ". We publish the full text of this letter (source Elysee)
| | |
| --- | --- |
| | Daren Frankish |
| | RAHMA-SOPHIA RACHDI |
| | Ruby BIRD |
| | Yasmina BEDDOU |
| | Aurangzeb Akbar |