To Be Released On April 10,2019 - FRANCE

| | |
| --- | --- |
| THE KID WHO WOULD BE KING - UK Premiere (London) | Source: Copyright Twentieth Century Fox France |
To Be Released On April 3,2019 in FRANCE
Responsible Author: Ruby BIRD & Yasmina BEDDOU (Journalists/Directors) | PARIS - HOLLYWOOD - LOS ANGELES, 03/29/2019, 15:57 Time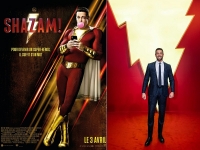 USPA NEWS -
Shazam! is a 2019 American Superhero Film based on the DC Comics Character of the Same Name. it is the Seventh Installment in the DC Extended Universe (DCEU). A Troubled Orphan Boy who is chosen as the "Champion of Eternity" and given Powers by an Ancient Wizard, and transforms into an Adult with Superpowers when he speaks the Sorcerer's Name...
DJ and Producer Afrojack Gets In-depth
Responsible Author: Jerry Doby | Atlanta, 03/26/2019, 21:58 Time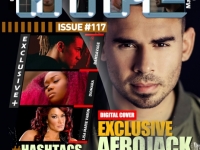 USPA NEWS -
Digital Cover Issue #117 boasts a diverse selection of stories ranging from international superstar DJ and Producer Afrojack to Tech Cypher Brand Manager Brandon "BL" Lewis. Of course, we're celebrating the new up and coming talent as well such as Republic Records' BamSavage and Latina songbird DioMara who took center stage on National Women's Day during Women's History Month.
| | |
| --- | --- |
| | Daren Frankish |
| | RAHMA-SOPHIA RACHDI |
| | Ruby BIRD |
| | Yasmina BEDDOU |
| | Roberto Magni |