Search results for: "Jedi Foster"
PRESIDENT OF EUROPEAN COMMISSION
Responsible Author: Jedi Foster P/O Rahma Sophia Rachdi | Paris, Washington DC, 12/06/2019, 03:11 Time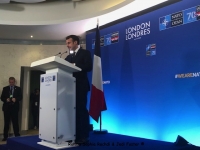 USPA NEWS -
Newly elected President of te European Commission, Ursula Von Der lyen, former Defaces Minster declared during the 30th anniversary of the Fall of tHe Berlin Wall, as she acknowledges the importance of to the alliance NATO  »In its 70-year history, much has changed in NATO. But one thing has always remained the same: NATO was and is always what its member states make of it," von der Leyen said in the German capital, according to the text of her speech. "It is up to 29 countries to get involved and make a difference. With words and deeds! She then praise NATO ahead of the Leaders Summit to be held in London to make the 70th anniversary in London, on 3-4th December : "In my view, NATO has proved to be an excellent protective shield of freedom despite all its ups and downs, right up to the last few weeks." On Wednesday, December 4th, during his Press conference, in the afternoon, as the NATO's summit is closing, President Macron, replied, to USPA, asking the French President Macron, if he proves the proposal of Ursula Von Der lYen to create a Security Council For Europe.The answer is YES. We are publishing the Q&A with President Emmanuel Macron, who actually developed his answer.
FIREFIGHTERS ALSO JOINED THE STRIKE
Responsible Author: Jedi Foster P/O Rahma Sophia Rachdi | Paris, Washington DC, 12/05/2019, 18:21 Time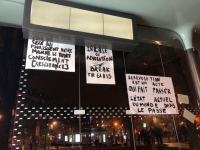 USPA NEWS -
More than 806,000 people mobilized on Thursday in France, according to the Ministry of the Interior. The CGT Union, revealed as for it, the figure of 1.5 million people. And the strike continues this Friday. The strike is to be continuing "until Monday" to the RATP (French Metro) at lease. In the public transport network in the Paris region, the unions voted to extend the strike until Monday December 9th.The « Big Strike » against pension reform, also called "Greve Generale" took place today on December 5, in Paris and 30 other major cities in France. More than 600 police and guns were called on the continent to maintain public order during this great strike. The demonstration took place without violence, apart from some clashes that took place in the middle of demonstrations, in the Place e la Republique. Firefighters joined the strike and demonstration, especially in the city of Nantes to protest against the reform of retirement.
| | |
| --- | --- |
| | Daren Frankish |
| | RAHMA-SOPHIA RACHDI |
| | Ruby BIRD |
| | Yasmina BEDDOU |
| | Aurangzeb Akbar |