Search results for: "Jean Castex"
IN QUARANTIN HIMSELF LOWERED FROM 14TO 7
Responsible Author: Jedi Foster P/O Rahma Sophia Rachdi | Paris, Washington DC, 09/14/2020, 03:12 Time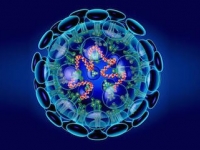 USPA NEWS -
French Prime Minister, Jean Castex notably announced that the duration of isolation has been reduced from 14 to 7 days for cases of contact with COVID-19, amongst other a new series of measures as the number of positive cases of COVID-19 increases in a worrying pace in France, as of today, September 11, 2020.
Indeed, the president of the scientific council Jean-François Delfraissy announced that this Thursday (September 10) 9,843 new cases (positive tests for COVID-19) were confirmed, a sharp increase that had not happened since the confinement period. "The government will be forced to make a number of difficult decisions," he advised.
IUC ARE UNDER PRESSION IN MARSEILLE
Responsible Author: Jedi Foster P/O Rahma Sophia Rachdi | Paris, Washington DC, 09/08/2020, 00:29 Time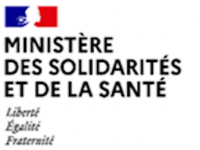 USPA NEWS -
France Ministry of Health said on Friday it had recorded 1,807 clusters, (58 new clusters in 24h ) including those in EPHAD (Nursing Homes) and 4203 new daily coronavirus cases, up from 42,673 within a week as of Monday Sept 7, the highest level since May 9, as the number of tests (PCR) carried out during a rolling week is 1,005, 757 (more than 9 million carried out since the start of the epidemic).
SEVEN DEPARTMENTS ARE PLACED IN THE RED ZONE WITH STRONG ACTIVE COVID-19 CIRCULATION
Seven new departments are placed in the red zone. Among the new departments in which the virus has been actively circulating since this weekend, we find Corsica, the North, Seine-Maritime or even Bas-Rhin. Caroline Arnold is in duplex from Strasbourg. It will be able, like all the prefects of the departments placed in the red zone, "limit or prohibit certain gatherings, travel or even the opening hours of bars and restaurants". At the same time, the Council of State examines since this morning the legality of another decree taken by the prefect of Bas-Rhin, to impose the wearing of the mask everywhere, and retorts by the justice, at the request of Associations like the "Essentials"
| | |
| --- | --- |
| | Daren Frankish |
| | RAHMA-SOPHIA RACHDI |
| | Ruby BIRD |
| | Yasmina BEDDOU |
| | Aurangzeb Akbar |