Search results for: "Spokesperson"
IN EMERGENCY OVER COVID-19 OUTBREAK
Responsible Author: Jedi Foster P/O Rahma Sophia Rachdi | Paris, Washington DC, 03/26/2020, 22:58 Time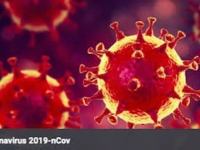 USPA NEWS -
Prime Minister Edouard Philippe said that "It is a long effort that we will all face together". Edouard Philippe thus assured at the end of the Minister's Council on Wednesday, March 25 that "the health emergency animates all minds today, but it is also, and it will be more and more, an economic shock, a social shock: we are only at the beginning of the crisis ". He then announced that the Council of Ministers had adopted 25 ordinances.
AND THE DISABLED PEOPLE OVER COVID-19
Responsible Author: Jedi Foster P/O Rahma Sophia Rachdi | Paris, Washington DC, 03/24/2020, 21:55 Time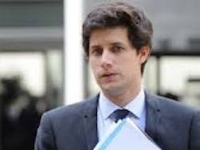 USPA NEWS -
Julien Denormandie, French Minister to the Minister of Territorial Cohesion and Relations with Local Authorities, responsible for the City and Housing, and Sophie CLUZEL Secretary of State to the Prime Minister, responsible for People with Disabilities and Christelle DUBOS Secretary of State to the Minister of Solidarity and Health announced the allowance of the Family Funds, will be still perceived by the undeprvilidged during the Covid-19 crisis. National solidarity must continue, especially in an epidemic period: the Government announces that the payment of social assistance by the Family Allowance Funds (CAF) will be ensured and that the continuity of rights will be guaranteed. All those who must make a quarterly declaration of resources now or soon are encouraged to do so online. However, anyone unable to renew their quarterly declaration to the CAF services will see the payment of the services to which they were entitled until then automatically renewed. This system put in place by CAF will allow the continuity of rights for those who need it.
serious term of "We are at war (Sanitary)" [Updated on Thursday March 19 at 9:35 pm]
| | |
| --- | --- |
| | Daren Frankish |
| | RAHMA-SOPHIA RACHDI |
| | Ruby BIRD |
| | Yasmina BEDDOU |
| | Aurangzeb Akbar |