Search results for: "Pneumonia"
AND PROMISE THEM FACE MASKS
Responsible Author: Jedi Foster P/O Rahma Sophia Rachdi | Paris, Washington DC, 03/26/2020, 22:43 Time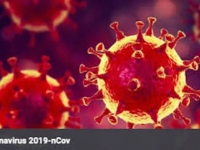 USPA NEWS -
The Head of State went to the Mulhouse Field Military Hospital, whose visit lasted three hours. Mulhouse, (located 517 km from Paris and 475 km from Germany), was overwhelmed by the COVID-19 cases. Indeed, the Grand Est region is the most affected in France, since the spread of COVID-19 which has accelerated following the week of the Evangelist "MegaChurch" (From 17 to 24 February 20) which had gathered nearly two thousand (2000) people, in the Bourtzwiller district of Mulhouse. This event of one of the largest Protestant evangelical churches in France had invited faithful from all over France, including overseas, for a week of fasting and prayer, had not been canceled or postponed. Since the beginning of the epidemic in the Grand Est, 580 people have died including "people confirmed virologically positive for covid19 coronavirus as well as people not tested but whose death is reported to be a coronavirus infection." This development confirms that the situation is getting worse.We publish the entire speech of the head of the French State in several sequences, as Emmanuel Macron dressed the French Nation further the visit of the military hospital installed in Mulhouse PART 2
NATIONAL RESPONSE MEASURE
Responsible Author: Jedi Foster P/O Rahma Sophia Rachdi | Paris, Zanzibar, 03/24/2020, 22:36 Time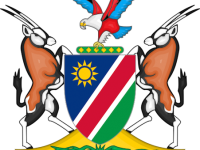 USPA NEWS -
COVID-19 is a global health pandemic. It has reached Namibia and is within our midst. The number of confirmed cases in Namibia are rising and as at today, stand at six (6). As emphasized in my statement the Health of Namibians is the first priority. It is why on March 17, 2020 Government declared a State of Emergency and responded with urgent and aggressive measures to contain the spread of the novel Corona Virus into our communities. Today Cabinet met and received briefings on the status of COVID-19 in Namibia and deliberated on the next necessary measures to strengthen detection, testing, quarantine, isolation and contact tracing, to mitigate further spread of this deadly Virus. COVID-19 is not only a threat to the lives of the Namibian People and the public health system, it also bears negative economic impacts threatening the survival of businesses and consequently jobs and livelihoods. Our key priority is therefore to curb the spread of disease.
The Government fully understands that these are extraordinary measures. They are adopted with the sole purpose of protecting the health, security and safety of the Namibian people. [Updated on Friday March 24 at 2:35 pm]
| | |
| --- | --- |
| | Daren Frankish |
| | RAHMA-SOPHIA RACHDI |
| | Ruby BIRD |
| | Yasmina BEDDOU |
| | Aurangzeb Akbar |