Search results for: "November 5"
HOTEL LE MEURICE IN PARIS
Responsible Author: Ruby BIRD & Yasmina BEDDOU (Journalists/Directors) | PARIS, 11/09/2019, 10:06 Time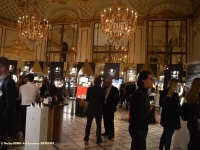 USPA NEWS -
Creativity, High Technology and Quality: three Requirements of the International Luxury Industry. In the early 90s, Richard David Zaoui regrets not only the Lack of a Business Network but also of a Demonstration involving SMB (worldwide Leading Luxury Suppliers Brands) sharing the same conception of the European Luxury That is why, he imagined in 1994, an Exhibition called "Les Places d'Or" where Profesionals, Clients and Prospects can meet in a Prestigious Area, with a Muted Ambiance in Paris. This Union of Skills bound for perfumery; Jeweler's; Ready To Wear; Leather; Culinary Arts; Wines and Spirits; Chocolate; Delicatessen and Press… give the Opportunity to regroup in one area Creativity, Realizations and Raw Material.
Ballot Processing Update
Responsible Author: Department of Elections | San Bruno, 11/09/2019, 06:26 Time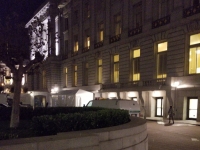 Department of Elections -
The Department of Elections Releases Preliminary Election Results Report #7 and Ballot Processing Update for the November 5, 2019, Consolidated Municipal Election
SAN FRANCISCO, Friday, November 8, 2019 - The San Francisco Department of Elections (Department) issued the seventh preliminary election results report of votes cast for the November 5, 2019, Consolidated Municipal Election.
The estimated number of vote-by-mail ballots to process is approximately 1,500. The estimated number of provisional and conditional voter registration ballots to process is 14,000.
| | |
| --- | --- |
| | Daren Frankish |
| | RAHMA-SOPHIA RACHDI |
| | Ruby BIRD |
| | Yasmina BEDDOU |
| | Aurangzeb Akbar |