Search results for: "French Riviera"
DURING BARKHAN MILITARY OPERATION
Responsible Author: Jedi Foster P/O Rahma Sophia Rachdi | Paris, Washington DC, 09/08/2020, 00:45 Time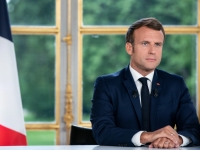 USPA NEWS -
The French President Emmanuel Macron, learned with great emotion of the death of two French soldiers, the first class brigadier-chief ST * and the first class parachutist hussar Arnaud Volpe, after the destruction of their armored vehicle by an improvised explosive device. , this morning during an operation in the Tessalit region in Mali.The President of the French Republic bows with deep respect to the sacrifice of these soldiers of the 1st Hussar Parachute Regiment of Tarbes, who died for France in the accomplishment of their mission against terrorism in the Sahel.He sends his sincere condolences to their families, loved ones and all their brothers in arms. He assures them of the nation's solidarity in these painful circumstances. He also fully supports their comrade injured in the same attack.
MANY TRIBUTES FROM STARSYSTEM
Responsible Author: Jedi Foster P/O Rahma Sophia Rachdi | Paris, Washington DC, 09/04/2020, 22:54 Time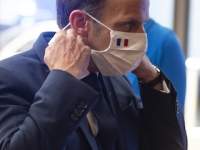 USPA NEWS -
Annie Cordy, the legendary singer of, music hall, Belgian, died after being unwell on Friday September 4 on the French Riviera. Belgium greeted one of its most famous ambassadors. President Macron dedicated a disastrous tribute speech to him, which we are publishing. "
Annie Cordy, this huge star in France, where she lived, full of energy and always enthusiastic, delighted young and old, very many fans. She said several years ago "Laughter is therapy. If you only knew how proud I am to be a joker ". This singer died Friday, September 4 following a malaise is Beja very regrets in France and the world of the French buzz show has multiplied the tributes and benevolent testimonies in memory of this endearing and funny singer. All her life, she has known the great to be on stage, and to share with people, showing a very great joie de vivre. At eight years old, her mother enrolled her in a dance class and encouraged her artistic career, having already noticed that she was a star seed…. In 1975, her song "La bonne du curée" was her greatest success, with a million copies sold. President Macron said about Annie Cordy: "She had become a little French by dint of going from scene to scene,"
| | |
| --- | --- |
| | Daren Frankish |
| | RAHMA-SOPHIA RACHDI |
| | Ruby BIRD |
| | Yasmina BEDDOU |
| | Aurangzeb Akbar |