Search results for: "France"
INNOVATIVE DEVICE TO RELIVE HISTORY
Responsible Author: Jedi Foster P/O Rahma Sophia Rachdi | Paris, Washington DC, 05/20/2019, 00:11 Time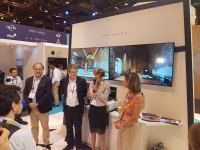 USPA NEWS -
For the third year in a row, Histovery announces its presence at Viva Technology from May 16 to 18. Since 2013, the French Tech startup has been developing the HistoPad: a unique, global and evolving service for the mediation and management of cultural sites, coupled with financial engineering. In this 2019 edition, Histovery will present its latest innovative productions serving cultural and tourist sites.Since December, the HistoPad has been taking visitors to the Pic du Midi 100 years back to relive the human and scientific adventure of this unique observatory in the world. With this new-style HistoPad, the first to be dedicated to a scientific heritage site, visitors can not only dive into 360-degree reconstructions of spaces as they were in the first half of the twentieth century, but also question the exceptional panorama offered by this place to measure the importance of the International Reserve of Starry Sky Pic du Midi, or to explore the fauna and flora of the Pyrenees.La Route Augmentée des Châteaux de la Loire
European elections
Responsible Author: Daren Frankish - European Union | Brussels , 05/07/2019, 23:14 Time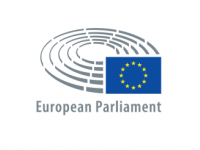 USPA NEWS -
With over 75 million views in a week, the film "Choose Your Future", part of an EP awareness campaign based on the feeling of togetherness, has had an exceptional impact.
Click on 'More Information' link below to view video.
| | |
| --- | --- |
| | Daren Frankish |
| | RAHMA-SOPHIA RACHDI |
| | Ruby BIRD |
| | Yasmina BEDDOU |
| | Roberto Magni |