Search results for: "Weapons Of Math Destruction"
Published by LES ARENES Editions-FRANCE
Responsible Author: Ruby BIRD (Journalist/Director) | PARIS - NEW YORK - WASHINGTON, 02/06/2019, 09:00 Time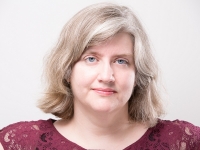 USPA NEWS -
- "LE TRIOMPHE DES LUMIERES - Pourquoi il faut défendre la Raison, la Science et l'Humanisme" (Enlightenment Now : The Case for Reason, Science, Humanism, and Progress) by Steven PINKER. Published in FRANCE by Les Arènes Editions. The Author is an Canadian-born American Psychologist who advocated Evolutionary Explanations for the Functions of the Brain and thus for Language and Behaviour....
| | |
| --- | --- |
| | RAHMA-SOPHIA RACHDI |
| | Robbie Merritt |
| | Ruby BIRD |
| | Yasmina BEDDOU |
| | Daren Frankish |