Search results for: "Tehlka.tv / Skyplus News / Uspa24.com"
to carry various types of warheads
Responsible Author: Aurangzeb Akbar | London , 01/23/2020, 10:49 Time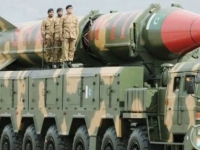 USPA NEWS -
Pakistan successfully tested Ghaznavi ballistic missiles with the ability to carry various types of warheads.
According to the ISPR, Pakistan has successfully tested the Ghaznavi ballistic missile, it can target up to 290 km from ground to ground.
Dr. Arif Alawi and Prime Minister Imran Khan congratulated the engineers and scientists on the successful experience, the Chairman Joint Chiefs of Staff Committee and the heads of the three forces also congratulated the team.
Pakistan's defense has grown even stronger with the experience of the new Ghaznavi ballistic missile. Remember that Ghaznavi had successfully tested the ballistic missile Ghaznavi that hit Pakistan from ground to land on August 29, 2019. Earlier, the ground-to-missile Shaheen-Toe was successfully tested; the Shaheen-to-Ballistic missile can successfully target up to 1500km.
WELCOME TO People of KINGDOM of HAWAII
Responsible Author: Aurangzeb Akbar | London , 01/17/2020, 17:36 Time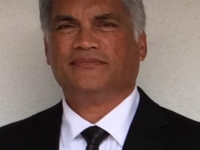 USPA NEWS -
PRESS NOTE FROM THE OFFICE OF THE SECRETARY GENERAL INTERNATIONAL HUMAN RIGHTS COMMISSION:
Under the visionary leadership of General Secretary Sir.Rafal Marcin, IHRC is working to strengthen & support all Nations capacity to engage in sustainable development through educational access, relief programs, ecological & bioethical reflections & actions, while taking in to consideration the traditional, social & cultural values of each Nation. Promoting Human Rights Peace, Gender Equality, Health, Economic development, awareness regarding the rights of women, children & youth in developing nations & where ever needed.
We have received extra ordinary appreciation towards our Passion to serve Humanity with improvements in people's life & Peace around the world. IHRC is expanding its operations to extend its reach for the People in need across the Globe.
To further strengthen IHRC on diplomatic affiliations Prof.h.c.Sir Rafal Marcin Secretary General International Human Rights Commission has received an official confirmation from King, Ali'i Nui Mō'ī, of the sovereign nation of the Kingdom of Hawai'i,
| | |
| --- | --- |
| | Daren Frankish |
| | RAHMA-SOPHIA RACHDI |
| | Ruby BIRD |
| | Yasmina BEDDOU |
| | Aurangzeb Akbar |