Search results for: "Sydney"
Focus on Reality
Responsible Author: Raina Ryan / Robbie Merritt | Sydney , Australia, 12/14/2018, 13:42 Time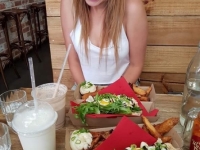 USPA NEWS -
I recently had the opportunity to talk to Australian musician Raina Ryan 26 of Sydney about her memoirs, specifically her 2017 body image and self inflicted starvation because she was told by too many industry professionals that she would never make it unless she lost weight. "I would never be taken seriously in the industry unless I lost weight", said Ryan who at the time weighed a mere 55 kilos.
Ryan went on to say,"I was told by prominent fashion designer, at the time based in Surry Hills that I needed to be under 50 kilograms for people to take me seriously."
In her soon to be released Memoirs, Ryan talks about people in the industry that placed psychological barriers in her way which led a wakeup call in October 2018 when she realised her health was suffering as a result of what she thought was a negative body image.
"I didn't know why I wasn't eating anymore at the time other than the fact I had realised how much food actually costs and I felt as though I didn't need to eat that much of it. I use to be such an emotional eater. As soon as I was miserable I would stuff my face with whatever I could get my hands on", said Ryan.
Country Girl to City Slicker
Responsible Author: Robbie Merritt | Sydney Australia, 11/26/2018, 16:10 Time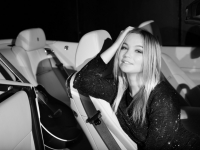 USPA NEWS -
As a journalist for the USPA we do get to meet a plethora of individuals who seemingly 'Talk the Talk' but seldom can 'Walk the Walk' so how refreshing is it to meet an energetic musician in her mid twenties that not only has an unforgettable voice but power charged for success with determination to do it herself without shortcuts or lowering her values. Australian recording artist Raina Ryan who grew up in Orange a small country town in News South Wales moved to the 'Big Apple ' to make a name for herself in the music industry and is doing exactly that 'One Day at a Time'. "Ideally in five years, I must admit my goals are not modest. I want to be influencing, working and writing for the biggest names in the music business all over the world as well as here at home", Said Ryan.
| | |
| --- | --- |
| | RAHMA-SOPHIA RACHDI |
| | Robbie Merritt |
| | Ruby BIRD |
| | Yasmina BEDDOU |
| | Daren Frankish |