Search results for: "Ruby Bird"
Published by ROBERT LAFFONT Editions
Responsible Author: Ruby BIRD (Journalist/Director/Photograph) | PARIS, 04/14/2019, 09:04 Time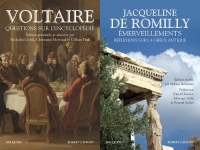 USPA NEWS -
Western Culture, sometimes equated with Western Civilization, Occidental Culture, the Western World, Western Society, and European Civilization, is a Term used very broadly to refer to a Heritage of Social Norms, Ethical Values, Traditional Customs, Belief Systems, Political Systems and Specific Artifacts and Technologies that have some Origin or Association with Europe. The Term also applies beyond Europe to Countries and Cultures whose Histories are strongly connected to Europe by Immigration, Colonization, or Influence.
Chinese Business Club, April 9, 2019
Responsible Author: Ruby BIRD & Yasmina BEDDOU (Journalists/Directors) | PARIS - AMSTERDAM - BEIJING, 04/14/2019, 07:41 Time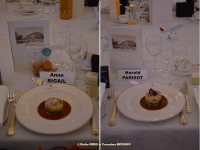 USPA NEWS -
Air France–KLM is a Franco-Dutch Airline Holding Company incorporated under French Law with its Headquarters at Charles de Gaulle Airport in Tremblay-en-France, near Paris. The Group has Offices in Montreuil, Seine-Saint-Denis, Paris, and in Amstelveen, Netherlands. Air France–KLM is the Result of the Merger in 2004 between Air France and KLM. Both Air France and KLM are Members of the SkyTeam Airline Alliance. The Company's Namesake Airlines rely on Two Major Hubs, Paris–Charles de Gaulle Airport and Amsterdam Airport Schiphol respectively.
| | |
| --- | --- |
| | Daren Frankish |
| | RAHMA-SOPHIA RACHDI |
| | Ruby BIRD |
| | Yasmina BEDDOU |
| | Roberto Magni |