Search results for: "President Macron"
DANIEL DINES FOUNDER & CEO ATTENDING
Responsible Author: Jedi Foster P/O Rahma Sophia Rachdi | Paris, Washington DC, 05/20/2019, 00:21 Time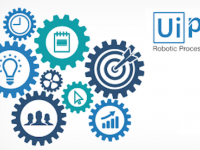 USPA NEWS -
UiPath guest of the 2nd edition is Guest of the second edition of Tech for Good Summit at the Elysée, and Vivatech 2019 at the Panel chaired by the French President Macron at Vivatech launching on Thursday May16th at Porte de Versailles. Daniel Dines, founder and CEO of UiPath, the leader in the automation of robotic process (RPA), is received today at the Elysee, for the second edition of Tech For Good. He participates in the workshop led by Dara Khosrowshahi of Uber and Stéphane Richard of Orange on the future of work, a central topic for UiPath, which is a major player in digital transformation in business. The Presidential event, Tech for Good Summit at Elysee was organized on the eve of VivaTech, to bring together the CEOs of big companies in global technology. The second edition of this event aims to show how new technologies can have a positive impact on our societies and savings. Daniel Dines participates in the workshop on the future of work, which aims to promote lifelong learning life through technology platforms and create a think tank to share data between companies. UiPath has been actively involved in the employment revolution since its creation in 2004
TO OUTLINE NEW HITS OVER TECH FOR GOOD
Responsible Author: Jedi Foster P/O Rahma Sophia Rachdi | Paris, Washington CD, 05/16/2019, 00:32 Time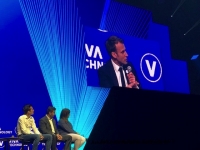 USPA NEWS -
The President of the Republic, was the guest of honor and major, the conference VivaTechnology 2019 organized by Publicis (Maurice Levy), Paris-Porte de Versailles, and answered for an hour the questions of five leaders of start-up European up in the format of a panel led by Nicolas Barré Managing Editor of Les Echos, Vivatech's official partner media. President Macron was very comfortable in the field of digital and start-up he likes (From the time he was Minister of Economy, he had led the French Tech at CES Las Vegas). He spoke excellent English in front of the hearing of 4500 people, very much inclined to applaud him often. The questions of the five CEOs, in front of him, have received responses from President Macron turned to Europe that "has everything to become the leader of the tech because we build a democratically sustainable," said the French President, Emmanuel Macron, in front of very cheering audience.
| | |
| --- | --- |
| | Daren Frankish |
| | RAHMA-SOPHIA RACHDI |
| | Ruby BIRD |
| | Yasmina BEDDOU |
| | Roberto Magni |