Search results for: "Nicolas Barre"
FROM MICHELE YEOH TO SHAKA PONK
Responsible Author: Rahma Sophia Rachdi | Paris, Washington DC, 12/02/2019, 03:21 Time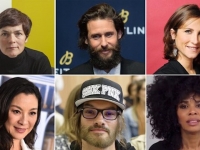 USPA NEWS -
Les Echos is a French daily newspaper of economic and financial information, founded in 1908 by the brothers Robert and Émile Servan-Schreiber. t belongs to Les Echos Group, the media division of the LVMH group. The daily is of liberal orientation. It claims an independent editorial line, nonpartisan, favorable to the market economy, open to the world and especially the European world. A particularity of « Les Echos » (Echoes) is to be strongly developed on the digital, which represents 32% of the broadcast France paid in 2017. It is the most important part of the national dailies. The writing of « Les Echos » (Echoes), directed by Nicolas Barré, gathers currently, more than 180 journalists with twelve permanent correspondents abroad and a network of around 50 regional correspondents. For the 8th time, Les Echos (LVMH Group), the French journal of reference in terms of economy and finance, gathered this morning, Sunday, December 1st in Paris, for the whole day, in the premises of the headquarters located in front of the Eiffel Tower, Boulevard de Grenelle, for LA RELEVE concept. It gathers the happy few guests « Journalist for the Day » but also 10 top executives.
BEFORE THE 180 HAPPY FEW GUESTS
Responsible Author: Rahma Sophia Rachdi | Paris, Washington DC, 12/02/2019, 03:11 Time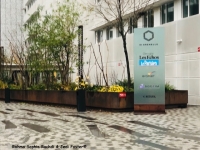 USPA NEWS -
"The implementation of this concept has required a lot of work, and we are happy to do so, thanks to the help of Henri Gibier, who led this edition. "Introduced Nicolas Barre, Editor Director" He then continues with French humor "Many people tell me to dream to be a journalist, and it requires some talent ! There are hard times, but we will be with you, we are very proud and happy to share this passion of journalist here with you. "Nicolas Barre finishes by recalling the independence of the press and its freedom" It is a commitment in the sense of literature and showed to very strong with independence, the press is free in the name of Freedom of Speech, therefore, the information and verification of many sources ahem to be carefully checked up. Feel free to take sources and the complexity of our world around us at a time when social networks are more than active " Dominique Seux, meanwhile, commented also on journalism. "Journalists know a lot about little ». Hubert Reeves the famous French-Canadian astrophysicist and popularizer of science, stated : " The constellations of mega satellites begin to facilitate space exploration. and the preservation of the Earth is our mission" 
| | |
| --- | --- |
| | Daren Frankish |
| | RAHMA-SOPHIA RACHDI |
| | Ruby BIRD |
| | Yasmina BEDDOU |
| | Aurangzeb Akbar |