Search results for: "Foreign Policy"
Report by Andrei Buratschew
Responsible Author: Wisuschil - Media & Law | Munich, 11/27/2018, 20:47 Time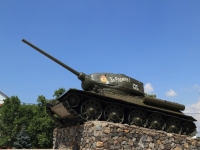 Wisuschil - Media & Law -
Another year of the political season in Moldova is coming to the end. On the threshold of 2019 is the tenth anniversary of the April 2009 events. Recall, that in April 2009, Moldova has made the European choice. Under the smoke of the burning Parliament building and the destroyed administration of the presidency, the regime of Communist Voronin fell. In 2009, a pro–European coalition consisting of the democratic, the liberal democratic and the liberal parties came to power in Moldova. The party of Communists of Moldova with other pro-Russian supporters appeared in opposition, which then completely collapsed.
It would seem that the dream of many Moldovan citizens of European integration has come true. Fiery speeches about the" European vector", "European integration by 2010, then by 2011" sounded from the high tribunes of the Parliament, the government, and the presidency. European commissioners flew to Moldova every week.
Washington's plans for a "united Europe: from the Baltic to the Black Sea" with the inclusion of other former Soviet republics in this "orbit" have taken shape. The Eastern Partnership Program has been intensively operated.
| | |
| --- | --- |
| | RAHMA-SOPHIA RACHDI |
| | Robbie Merritt |
| | Ruby BIRD |
| | Yasmina BEDDOU |
| | Daren Frankish |