Search results for: "Brazil"
Situation-Report by Humberto Carvalho
Responsible Author: Wisuschil - Media & Law | Munich, 12/03/2018, 14:12 Time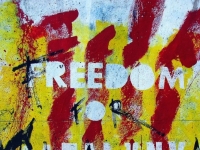 Wisuschil - Media & Law -
Allow me to speak with you about the disturbing rise of the extreme right in Brazil and
in the World.
The Federal Chamber of Deputies, in Brazil, is composed of 513 seats.
In the 2014 elections, the Brazilian right wing presented significant electoral advances,
regaining strength and reversing the steady decline in the number of representatives in
the federal legislature that was observed until recently. In 2010, conservative parties
won 36.3% of seats; in 2014, reached 43.5%.
Now, in the 2018 elections, the right wing, as a whole, won 301 seats from the 513
seats of the Chamber of Deputies, a substantial growth, considering that in 2010 it had
190 deputies and in 2014, 238.
The left, or rather the democratic camp, in 2010 had 166 deputies, now has 137 seats
among federal deputies.
The so-called center was the great defeated in this year's parliamentary elections. By
2014, the center had 137 seats and, in these elections, passed to only 75 federal
deputies.
But this phenomenon, the growth of the extreme right, does not occur only in Brazil. In
Europe, the far right also has a staggering growth, including in the electoral field.
| | |
| --- | --- |
| | RAHMA-SOPHIA RACHDI |
| | Robbie Merritt |
| | Ruby BIRD |
| | Yasmina BEDDOU |
| | Daren Frankish |