Search results for: "Trade"
PROVIDE AN IDEAL FORUM TO US-COMPANIES
Responsible Author: Alain TCHEGNON | Philadelphia, 06/09/2018, 08:10 Time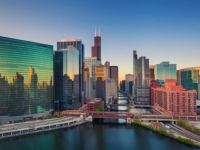 USPA NEWS -
Global Trade Review (GTR) returns to Chicago on June 13 for the second instillation of the US Trade & Working Capital Conference. The event once again provides an ideal forum for US companies and financial service providers to meet and discuss the next steps for US trade and the evolution of the trade finance space.
UNITED NATIONS REPORTS
Responsible Author: Dr. Raida Al-Awamleh | Geneva, Switzerland , 06/07/2018, 09:59 Time
USPA NEWS -
Negative trend is sign of slowdown in international production and global value chains. Global foreign direct investment (FDI) flows fell by 23% in 2017, to $1.43 trillion from $1.87 trillion in 2016, according to UNCTAD's World Investment Report 2018. The decline is in stark contrast to other macroeconomic variables, which saw substantial improvement in 2017.
| | |
| --- | --- |
| | RAHMA-SOPHIA RACHDI |
| | Robbie Merritt |
| | Ruby BIRD |
| | Yasmina BEDDOU |
| | Daren Frankish |
This will be shown to users with no Flash or Javascript.