Search results for: "Trade"
TEAM IS HEDAED BY VIRGINIE FAUVEL
Responsible Author: Rahma Sophia Rachdi, Jedi Foster | Paris, Washington DC, 04/22/2018, 15:10 Time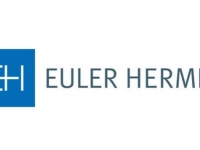 USPA NEWS -
Amid the digital revolution progressively impacting all industries, mainstream online commerce becomes more and more driven by B2B platforms, and artificial intelligence increasingly powerful, thanks to the gigantic increase in the amount of data available. In 2015, Euler Hermes marked a milestone by creating the digital agency, a dedicated structure aiming to reinvent trade finance, allowing corporates, SMEs, freelancers, BtoB marketplaces, supply chain finance businesses and alternative lenders to manage their credit risk in the best possible way. On the photo pictured From left to right: Charles Ruelle, Véronique Fauvel, Valia Papadea, Marion Sylvain, Nicolas Polaillon, Max Cadena  
Most countries are ill prepared
Responsible Author: Dr. Raida Al-Awamleh | Geneva, Switzerland , 03/29/2018, 02:48 Time
USPA NEWS -
28 March 2018 – The rapid digitalization of the world economy is raising profound and urgent questions that global decision-makers in governments, business and communities will gather to answer at UNCTAD's E-Commerce Week, taking place at the Palais des Nations ‪on 16–20 April 2018‬.
| | |
| --- | --- |
| | Robbie Merritt |
| | DENNIS WARD |
| | Jose A Martin |
| | Ricardo Dominguez |
| | Ruby BIRD |
This will be shown to users with no Flash or Javascript.