Search results for: "Syria"
AID TO DEPSERETAE PEOPLE AT DR CONGO
Responsible Author: Rahma Sophia Rachdi, Jedi Foster | Paris, Washignton DC, Zanzibar, 04/23/2018, 03:20 Time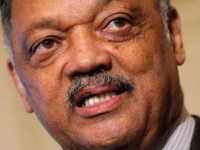 USPA NEWS -
Finally, the world met in Geneva on Friday 13th of April to gather the necessary financing to bring relief aid to desperate people of DRCongo. And this, subsequently to the efforts of DRC's -Prime Minister Samy Badibanga Ntita. It is the first time ever that the International Community met to pledge financing for humanitarian aid to a war-torn country, big as one fourth of the United States, with some of its people unfortunately living in hellish conditions. The hundred million Congolese thought the international community had abandoned them to their fate, in a crisis hidden behind the horrific news from Yemen and Syria. The stakes are high, with almost two billion dollars needed, which tells how much this mega-crisis has been forgotten and underfinanced.
IN RESPONSE TO USING CHEMICAL WEAPONS
Responsible Author: Rahma Sophia Rachdi, Jedi Foster | Paris, Washington DC, 04/16/2018, 03:13 Time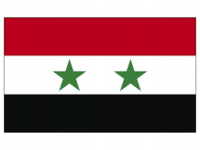 USPA NEWS -
"Dozens of men, women and children were massacred in Douma on Saturday, 7 April using chemical weapons, in total violation of international law and United Nations Security Council resolutions. There is no doubt as to the facts and to the responsibility of the Syrian regime. The red line declared by France in May 2017 has been crossed.--------------------------------
Tonight, I have therefore ordered the French armed forces to intervene, as part of an international operation conducted in coalition with the United States of America and the United Kingdom against the clandestine chemical weapons arsenal of the Syrian regime." Stated French President Macron, acceding to the Press statement. We publish the full integrity of tsk press statement further to the French military strike in Syria, in repose to the use of chemical weapons in Syria.
| | |
| --- | --- |
| | RAHMA-SOPHIA RACHDI |
| | Robbie Merritt |
| | Ruby BIRD |
| | Yasmina BEDDOU |
| | Daren Frankish |
This will be shown to users with no Flash or Javascript.