Search results for: "France"
A Struggle of: Justice vs. Geopolitics
Responsible Author: Wisuschil - Media & Law | Munich, 07/30/2018, 12:34 Time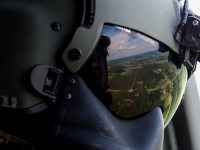 Wisuschil - Media & Law -
Recently, French President Macron and German Chancellor Merkel have signed a memorandum of understanding for a joint arms project under the acronym FCAS (Future Combat Air System). Hidden behind it is a mosaic of an autonomous European air defense system of a grand style: namely, the joint construction of a 6th-generation combat aircraft, with a cruising speed of up to 4 Mach in upper layers of the atmosphere. This should be able to operate unmanned, as well as equipped with state-of-the-art radar systems and laser weapons. And last but not least operate in conjunction with a whole satellite system and synchronized with combat drones. The Russian source Sputnik Germany speculated in so far as that the US arms company Lockheed Martin threatens to lose Europe as a market: Because of the aforementioned arms project, France and Germany refuse to purchase the fighter aircraft F 35 manufactured by this US Defense Company. Technical basis for this project should be suppleyed by Dassault Aviation (F), Airbus Defense (F/G) and, as far as can be seen, the Israeli drone manufacturer Israel Aerospace Industries.
To Be Released on August 1, in FRANCE
Responsible Author: Ruby BIRD & Yasmina BEDDOU (Journalists/Directors) | PARIS - HOLLYWOOD - LOS ANGELES, 07/28/2018, 11:40 Time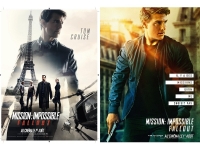 USPA NEWS -
Mission: Impossible – Fallout is a 2018 American Action Spy Film. It is the Sixth Installment in the Mission : Impossible Film Series, and the Second Film to be directed by McQuarrie after Rogue Nation (2015), making him the First Person to direct more than One Film in the Franchise.
| | |
| --- | --- |
| | RAHMA-SOPHIA RACHDI |
| | Robbie Merritt |
| | Ruby BIRD |
| | Yasmina BEDDOU |
| | Daren Frankish |
This will be shown to users with no Flash or Javascript.