Search results for: "San Francisco District Attorney"
Wins SFDA Race
Responsible Author: Karena A Feng | San Francisco, 11/06/2019, 12:05 Time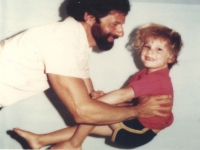 USPA NEWS -
Today we make history for San Francisco District Attorney, Chesa Boudin, son of America's Weather Underground parents that were a progressive population who bombed the Pentagon, San Francisco's Ferry Building, and other significant landmarks throughout the United States as an expression to the government that the people are against wrongful death and inhumane treatment.
According to SF Weekly, As of November 5, 2019, "11 p.m., Loftus (30.84 percent) and Boudin (32.91 percent)". And, according to the SF Chronicle, Nancy Tung came in at 20.8%, and Leif at about 15.4%. Chesa Boudin is the winner today.
Chesa understands the impacts and destruction of incarceration, (his biological father is still in prison) and believes restorative justice would be the right way to heal.
So Chesa dedicates his career to making our country safer by reforming our criminal justice system. Beginning in high school, he spoke out on behalf of children of incarcerated parents.
DA Candidate with Incarcerated Parent
Responsible Author: Karena A. Feng | San Francisco, 11/04/2019, 01:28 Time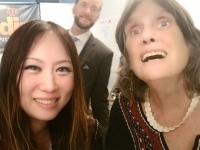 USPA NEWS -
When I asked the same question to Chesa Boudin, he responded, "of course I'll help you any way I can."
| | |
| --- | --- |
| | Daren Frankish |
| | RAHMA-SOPHIA RACHDI |
| | Ruby BIRD |
| | Yasmina BEDDOU |
| | Aurangzeb Akbar |