Search results for: "Unhcr"
On World Refugee Day
Responsible Author: Rahma Sophia Rachdi | Paris, Washington DC, 06/21/2017, 16:08 Time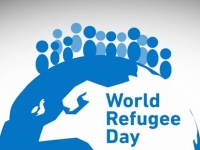 USPA NEWS -
Marking World Refugee Day with South Sudanese refugees in Al Nimir camp in East Darfur State, UNHCR's Representative, Noriko Yoshida, called on the South Sudanese who fled to Sudan not to lose hope for the future.
Over 400,000 South Sudanese refugees have fled to Sudan since December 2013. Many have faced harsh circumstances on their journeys to find safety in Sudan.---------------------------------------------------------------------------------------------------------
Speaking to refugees in Al Nimir camp, Yoshida said: "Today, I am asking you to believe in the future. You must not lose hope that peace will return to South Sudan and that you will finally be able to return home. Until such a time comes, we will do our best – UNHCR and Sudan - to stand with you".
World Refugee Day 2017
Responsible Author: Rahma Sophia Rachdi | Paris, Washington DC, 06/21/2017, 15:23 Time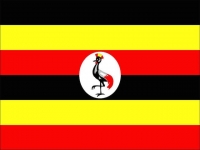 USPA NEWS -
The international response in Uganda is failing refugees and must prioritise life-saving supplies such as food and water to prevent a medical emergency, the international medical humanitarian organisation Doctors without Borders (MSF) said today ahead of a major refugee summit. Governments and international organisations are meeting in Kampala on 22 and 23 June to raise funds for Uganda's refugee response. The country currently hosts 950,562 refugees and receives about 2,000 new arrivals every day, the vast majority of them fleeing violence in South Sudan. Uganda is a pilot country for the UNHCR-led Comprehensive Refugee Response Framework (CRRF), which aims to improve the situation of refugees and host communities through increasing self-reliance and enhancing cooperation between the UNHCR, governments, NGOs, and other actors.
| | |
| --- | --- |
| | RAHMA-SOPHIA RACHDI |
| | Ruby BIRD |
| | Yasmina BEDDOU |
| | Daren Frankish |
| | Robbie Merritt |
This will be shown to users with no Flash or Javascript.