Search results for: "Uk"
Rob Davis had a Meeting with Liam Fox
Responsible Author: Rahma Sophia Rachdi, Jedi Foster | Paris, Washigton DC, 04/18/2018, 23:46 Time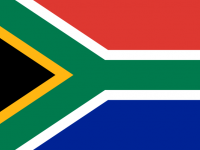 USPA NEWS -
The Minister of Trade and Industry (the DTI), Dr Rob Davies had a bilateral meeting with his United-Kingdom counterpart Dr Liam Fox in London on Tuesday 17 April 2018. In the margins of the Commonwealth Heads of Government Meeting they discussed the trading relationship between the UK and South Africa. The ministers were pleased with the strength of the UK-South Africa trade and investment relationship.
IN RESPONSE TO USING CHEMICAL WEAPONS
Responsible Author: Rahma Sophia Rachdi, Jedi Foster | Paris, Washington DC, 04/16/2018, 03:13 Time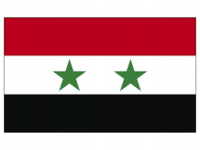 USPA NEWS -
"Dozens of men, women and children were massacred in Douma on Saturday, 7 April using chemical weapons, in total violation of international law and United Nations Security Council resolutions. There is no doubt as to the facts and to the responsibility of the Syrian regime. The red line declared by France in May 2017 has been crossed.--------------------------------
Tonight, I have therefore ordered the French armed forces to intervene, as part of an international operation conducted in coalition with the United States of America and the United Kingdom against the clandestine chemical weapons arsenal of the Syrian regime." Stated French President Macron, acceding to the Press statement. We publish the full integrity of tsk press statement further to the French military strike in Syria, in repose to the use of chemical weapons in Syria.
| | |
| --- | --- |
| | RAHMA-SOPHIA RACHDI |
| | Robbie Merritt |
| | Ruby BIRD |
| | Daren Frankish |
| | Yasmina BEDDOU |
This will be shown to users with no Flash or Javascript.