Search results for: "Technology"
WHATS IN A NAME?
Responsible Author: Jeoffrey Best | Las Vegas, 06/15/2017, 01:08 Time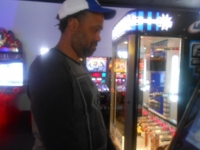 USPA NEWS -
The June video game release of Hip-Hop Shooter, is an example of an Android App in a "Category", online in Google Play Store. It is in a category with provocative titles and graphics. The category reminds me of Tupac Shakir's classic Hip-Hop hit song titled, Does Heaven Have A Ghetto?
Hip-Hop is a culture of art and music plus community and so many individual and precious things to diverse people. The stories and family history are worthy of honor. The courage that it takes to create in any medium is to be recognized, of course.
Books, and movies tell the progressions, as well as the problems. Now, the popularity of video games presents a platform for Developers and Publishers to present other perspectives, values, character and interpretations. Vast fields that have depth cannot be curtailed. The expansion of a culture and those devoted to it is every increasing and part of the overall scope of human
history. For generations into the future; many manifestation will surface like ocean waves coming to shore, one after another to add significance. The cool thing is that our here and now is to be enjoyed, while we leave the analysis to scholars and future fans to applaud
No end to great ideas!
Responsible Author: Jeoffrey Best | Las Vegas, 06/07/2017, 06:15 Time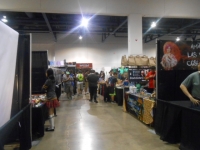 USPA NEWS -
Designers are often inspired by games from their youth that are current motivators. Motivation means that action will follow.
We will continue to see remakes, sequels, prequels and episodes of favorite games in order to satisfy the fans. Gamers live in these worlds and become one with the characters.
There are high expectations for video game content. Besides the many types of games from cartoons to epic adventures, people want to see something new and different. 3D is exciting and promising to bring new levels of chills and thrills. Yet, the tech is developing slower than anticipated in some circles. New releases have partial 3D and shades of 3D art. The total immersion of a player into a fantasy world is appreciated and encouraged by the industry pressure for the bigger, better, production values.
The main impact on game scenarios is the military. There is wide spread and far reaching influences for combat oriented gaming. The challenge is to keep it fascinating for a short attention span. The same questions of influence for destructiveness will be argued this year as before. The answers are within individuals designing, developing, buying, distributing, and playing.
| | |
| --- | --- |
| | RAHMA-SOPHIA RACHDI |
| | Ruby BIRD |
| | Yasmina BEDDOU |
| | Daren Frankish |
| | Robbie Merritt |
This will be shown to users with no Flash or Javascript.