Search results for: "Robbiemerritt"
Crowning Ceremony 2018
Responsible Author: Robbie Merritt | Sydney , Australia, 02/24/2018, 12:06 Time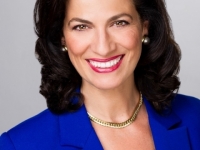 USPA NEWS -
" My dream in life has been to share some of the tools I have found in my own frustrating struggle while not believing in myself. I had to change my thinking to change my life," said Founder and CEO of The Australian International Pageants Ferial Youakim. " I had to learn how to believe in myself for the way I am and not the way others want me to be. For many of us, the key to success lies in overcoming the fear of personal change".
Spend a few moments with this Charismatic Wonder Woman and you will soon see how she embraces the very essence of 'Pageantry' as the perfect 'Roll Model' for young woman and mothers all over the World.
"As I look back on my past and how it contrasts with the present and future, feelings of intense joy fill my heart. The trials of my past are what have shaped me into the leader who stands in front of you now, and I have seen others blossom into role models for their communities. Witnessing such a beautiful thing is so rewarding that I can't even put it into words", explained Youakim with a warm smile.
| | |
| --- | --- |
| | Robbie Merritt |
| | DENNIS WARD |
| | Jose A Martin |
| | Ricardo Dominguez |
| | Zayad Alshaikhli |
This will be shown to users with no Flash or Javascript.