Search results for: "Rahma Sophia Rachdi"
TWENTY SIX FRENCH WOUNDED ON 17 AUGUST
Responsible Author: Rahma Sophia Rachdi | Paris, Washington DC, 08/18/2017, 18:52 Time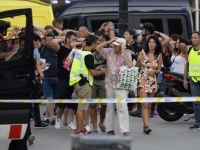 USPA NEWS -
It is with deep emotion that I learned the record of the attack committed in Barcelona and claimed by Daech. I condemn it in the strongest terms. Twenty-six French were wounded, at least eleven seriously. My thoughts go to those compatriots and their loved ones, to whom I express my sympathy in this painful moment. I will go to Barcelona to visit the French victims of this cowardly act and to ensure the support of France's people and the Spanish authorities, Jean Yves le Drian, French Minister of Foreign Affairs, stated. The French Minister made this stemming following the deadly terrorist attack in the city of Barcelona which claimed 13 lives and injured many others. The attack was claimed by ISIS.
Astronaut and Coding Program
Responsible Author: Rahma Sophia Rachdi | Paris, Washington DC, Zanzibar, 08/18/2017, 18:41 Time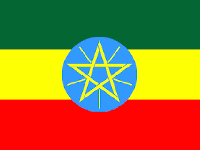 USPA NEWS -
The U. S. Embassy is working to empower and inspire young, talented girls in the STEAM (Science, Technology, Engineering and Mathematics) fields. The 2nd group of the Girls Can Code (GCC) participants in Addis Ababa will graduate on August 8, 2017 at American Center, National Archive and Library Agency (NALA). Former U.S. National Aeronautics and Space Administration (NASA) astronaut, Leland Melvin, will deliver keynote remarks at the GCC Addis Ababa graduation ceremony and learn about the participants' GCC projects.
| | |
| --- | --- |
| | RAHMA-SOPHIA RACHDI |
| | Ruby BIRD |
| | Yasmina BEDDOU |
| | Daren Frankish |
| | Robbie Merritt |
This will be shown to users with no Flash or Javascript.