Search results for: "Rahma Sophia Rachdi"
& INAGURATE ORIENT CHRISTIANS EXHIBIT
Responsible Author: Rahma Sophia Rachdi | Paris, Washignton DC, 09/26/2017, 01:26 Time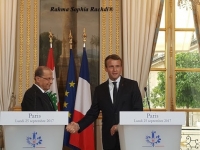 USPA NEWS -
President Macron received on 25 September, President of Lebanon, Michel Aoun, for an offensive visit, to the Elysee followed by an inauguration of the exhibition of the Christians of the East. Two thousand years of history "at the Institute of the Arab world. An official ceremony followed at the Palais de l'Elysee, after a guided tour of the exhibition.
The two heads of State recalled the strong ties between their countries reverting to their historical stages, as well as the sharing of French culture and language. They also discussed the problem of the fight against terrorism in the region, and Syrian refugees, exiled en masse to Lebanon in flight from their country at war. Lebanon is indeed hard hit by the repercussions of the war in Syria, including the arrival of 1.2 million refugees, who find themselves "stateless" and camped in situations of human distress. President Macron stressed the remarkable work of the armed forces in Lebanon and the efforts of security and stabilization of the region. He then proposed to organize an international conference in Lebanon to mobilize the partners to scale.
Statement by Spokesperson Heather Nauert
Responsible Author: Rahma Sophia Rachdi | Paris, Washington DC, Zanzibar, 09/26/2017, 00:39 Time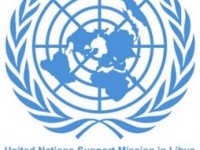 USPA NEWS -
The United States welcomes the September 20 United Nations (UN) announcement of an action plan to advance political reconciliation in Libya and help the Libyan people achieve lasting peace and security. We applaud the vigorous outreach by UN Special Representative of the Secretary-General (SRSG) for Libya Ghassan Salamé to Libyan leaders and call on all Libyans to support and engage in his mediation efforts.
| | |
| --- | --- |
| | RAHMA-SOPHIA RACHDI |
| | Ruby BIRD |
| | Yasmina BEDDOU |
| | Daren Frankish |
| | Robbie Merritt |
This will be shown to users with no Flash or Javascript.