Search results for: "Marketing"
Building Your Brand
Responsible Author: Mark Skovron, Ph.D. | Phoenix , 06/12/2017, 01:54 Time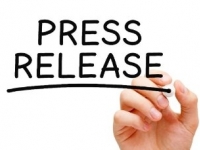 USPA NEWS -
Your Digital Footprint on Google, Yahoo and Bing determine a greater portion of your business income today more than ever before and that's not going to change. You must make it easy for customers to find you and do business with you on the web.
MaxGroup Business Solutions understands that you want to attract and retain new customers. This is why digital marketing and branding giant MaxGroup Business Solutions, LLC invested the time, resources and money to create MaxGroup Media, a fully licensed and registered media outlet. MaxGroup Media has already become one of the industry leading press release distribution services in digital marketing and public relations by nature of the size of their existing client base.
Their bragging rights include the ability to accomplish:
• Reach to 100,000+ Journalists instantly
• Guaranteed Syndication to 500+ Media Outlets
• Guaranteed Syndication to Top Tier-1 News Networks including ABC, CBS, NBC, FOX, CW
• Guaranteed Syndication to Google News, Bing News, Google, Yahoo, Bing
• National, Regional and Local Syndication
• Maximum Traffic, Visibility and Exposure
| | |
| --- | --- |
| | RAHMA-SOPHIA RACHDI |
| | Ruby BIRD |
| | Yasmina BEDDOU |
| | Daren Frankish |
| | Robbie Merritt |
This will be shown to users with no Flash or Javascript.