Search results for: "Jedi Foster"
TO REPORT IN REAL TIME ON RATS IN PUBLIC
Responsible Author: Rahma Sophia Rachdi, Jedi Foster | Paris, Wahsongton DC, 06/13/2018, 04:25 Time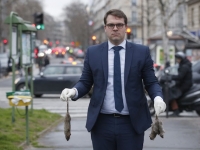 USPA NEWS -
After having received the citizen collective "Rats le bol Paris" launched by residents of the 17th, Geoffroy Boulard, the mayor of the district decided to act. A platform for the real-time reporting of the presence of rats on the public space is thus launched today by the 17th City Council in parallel with a dedicated phone number that can be reached from Monday to Friday from 9am to 6pm. This is a subject well known by the Mayor of the 17th arrondissement. A public meeting on the subject - a first in Paris - was organized last October at the town hall.
A UNIQUE SUMMIT FOR THE BEST GASTRONOMY
Responsible Author: Rahma Sophia Rachdi, Jedi Foster | Paris, Washington DC, Mougins, 06/13/2018, 04:12 Time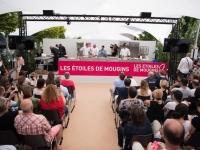 USPA NEWS -
This year The Festival of Etoiles des Mougins had a record of 35,000 visitors. This influx of curious, aficionados of the kitchen, budding gourmets, professionals of the kitchen and patisserie, experts of the Tableware, lovers of French cuisine from elsewhere have all moved into this beautiful village of Mougins of the French Riviera. The festival chose this year to change the usual format to a village hosting a local market presenting the sale and demonstration of local products, through showcases and workshops installed all over the alleys of Picasso's village. The 170 starred chefs, the MOFs (best of France) students in Cooking or Pastry, the chefs of the biggest chains and top restaurants, and the great experts of the French culinary art, the culinary critics come from around the World, have honoured this unique rendez vous in Mougins.
| | |
| --- | --- |
| | RAHMA-SOPHIA RACHDI |
| | Robbie Merritt |
| | Ruby BIRD |
| | Yasmina BEDDOU |
| | Daren Frankish |
This will be shown to users with no Flash or Javascript.