Search results for: "Irina Bokova"
IN SCIENCES AWARDS
Responsible Author: Rahma Sophia Rachdi, J Foster | Paris, Washington DC, 11/13/2017, 23:44 Time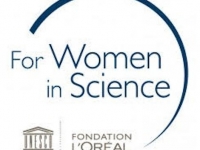 USPA NEWS -
The L'Oréal Foundation and UNESCO have selected five outstanding women scientists from Argentina, Canada, China, South Africa, and the United Kingdom who will receive the 2018 L'Oréal-UNESCO For Women in Science Awards in life sciences on 22 March  2018 in Paris. The L'Oréal-UNESCO for Women in Science Awards recognizes women who are still under-represented in various fields, including science, where the glass ceiling remains a reality. Nowadays, barely 28% of researchers are women. All of this year's nine scientific Nobel Prizes were awarded to men and, since the creation of the Nobel Prizes in science, fewer than 3% have been awarded to women.
November 2
Responsible Author: Rahma Sophia Rachdi, J Foster | Paris, Washignton DC, 10/29/2017, 19:19 Time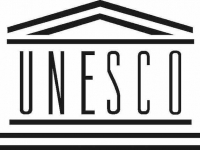 USPA NEWS -
Ninety percent of cases concerning the killing of journalists remain unpunished, according to information Member States provided to the Organization in 2017. This is a slight improvement compared to last year, when countries' answers to UNESCO's written enquires indicated that only 8% of such cases led to a conviction. "Justice is a cornerstone of a free society. It dissuades those who threaten freedom of expression and emboldens those who stand to defend it," said Director-General of UNESCO, Irina Bokova. "This is why injustice against journalists is so costly for all societies."
| | |
| --- | --- |
| | RAHMA-SOPHIA RACHDI |
| | Ruby BIRD |
| | Yasmina BEDDOU |
| | Daren Frankish |
| | Robbie Merritt |
This will be shown to users with no Flash or Javascript.