Search results for: "G20"
OPCW & FFM Issued a report
Responsible Author: Rahma Sophia Rachdi | Paris, Washington DC, 07/23/2017, 23:31 Time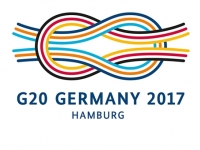 USPA NEWS -
On 29 June the Organisation for the Prohibition of Chemical Weapons' (OPCW) Fact-Finding Mission (FFM) in Syria issued its report (S/1510/2017) concluding that sarin (or a sarin-like chemical) had been used at Khan Shaykhun (Idlib Governorate) on 4 April 2017. The attack prompted the United States to launch 59 Tomahawk cruise missiles against the Syrian Government's Shayrat Air Base three days later. Syria, with active support from Iran and Russia, denied engaging in chemical warfare. The FFM's report has now been transferred to the OPCW–United Nations Joint Investigative Mechanism (JIM) in Syria (based in New York) in order for it to establish and attribute responsibility for the attack. The FFM report, which was more broadly distributed on 30 June, is part of the growing body of information and analyses concerning the ongoing use of such weapons in the Syrian civil war which began in 2012. The UN Security Council and OPCW member states remain unable to agree Syrian Government responsibility for any of the continued instances of chemical warfare.
| | |
| --- | --- |
| | RAHMA-SOPHIA RACHDI |
| | Ruby BIRD |
| | Yasmina BEDDOU |
| | Daren Frankish |
| | Robbie Merritt |
This will be shown to users with no Flash or Javascript.