Search results for: "Coluche"
AID FOOD PROJECT GIVES VOICE TO PEOPLE
Responsible Author: Rahma Sophia Rachdi, Jedi Foster | Paris, Washington DC, 04/08/2018, 15:28 Time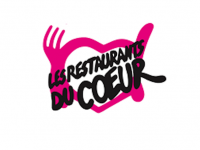 USPA NEWS -
After the cold snap, all members of the French Secours Populaire are keen to continue solidarity. This is essential to feed the most fragile people. Today, food aid is a hot topic. First of all, at the European level: beyond 2020, the future of the FEAD could be requestioned. This is also the case in France, as part of a bill is to redefine this action.The associations, including the Secours Populaire, pioneer of the action of Food Aid in France have practiced it for decades, thanks to the collection as sole resource. In the 1980s, the opening of a budget at European level and then at national level was made thanks to the joint mobilization of Coluche (A french comedian who created "Les Restaurants di Coeur" and SPF.
| | |
| --- | --- |
| | RAHMA-SOPHIA RACHDI |
| | Robbie Merritt |
| | Ruby BIRD |
| | Daren Frankish |
| | Yasmina BEDDOU |
This will be shown to users with no Flash or Javascript.