Search results for: "Africa"
TO AFFIRM, CELEBRATE AND EDUCATE
Responsible Author: Alain TCHEGNON | New-York, 07/13/2018, 18:38 Time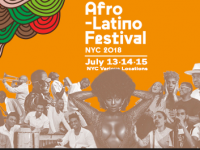 USPA NEWS -
Since 2012, the Afro-Latino Festival of New York has celebrated the contributions of people of African, Latin American, and Caribbean descent have made to New York City and global culture over the course of a weekend full of education, art, and good times.
The three-day event takes place across a wide range of New York City venues and will explore the conversation on Afro-Latinidad beyond the context of identity, digging deeper into its cultural, socioeconomic, and political issues. Join them from Friday, July 13-15, 2018 in New-York City.
2018 SPECIAL GUESTS OF HONOR IN CHICAGO
Responsible Author: Alain TCHEGNON | Chicago, 07/11/2018, 21:07 Time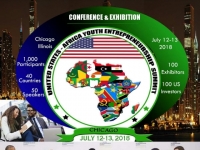 USPA NEWS -
Senior Pastor of Saint Sabina Catholic Church and the Legendary Rev. Jesse Jackson, Sr., Founder of Rainbow Push Coalition will be the Keynote Speaker and the Special Guest of Honor to launch of the First US-Africa Youth Entrepreneurship Summit.
The Summit is scheduled to be held on July 12-13, 2018, in Chicago. The Summit provides a platform for Youth Entrepreneurs both in the US and Africa to share their respective entrepreneurship and innovative experiences thus allowing them to access into the new US and African markets of products and services.
| | |
| --- | --- |
| | RAHMA-SOPHIA RACHDI |
| | Robbie Merritt |
| | Ruby BIRD |
| | Yasmina BEDDOU |
| | Daren Frankish |
This will be shown to users with no Flash or Javascript.