Search results for: "2018"
Historic motorsport event
Responsible Author: Daren Frankish - Daimler AG. | Stuttgart, 03/06/2018, 13:31 Time
USPA NEWS -
The 1000 Miglia is one of the most important events in the international classics calendar. This year the legendary event will take place between 16 and 19 May 2018 – once again Mercedes-Benz will be acting as the automotive sponsor. The close connection between the 1000-mile race in Italy held since 1927 and Mercedes-Benz goes back almost 90 years. The brand's great successes include the victory in 1931 by Rudolf Caracciola as the first non-Italian driver, and the sensational success of Stirling Moss in 1955, with an overall victory and a still unbeaten record time of 10 hours, 7 minutes and 48 seconds.
Possibilities By Circular Economy
Responsible Author: Ruby BIRD & Yasmina BEDDOU (Journalists/Directors) | PARIS - TAIPEI, 03/06/2018, 08:17 Time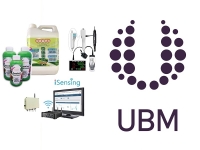 USPA NEWS -
Agritech blew up Agrarian Innovation and has become the most influential subject to achieve Environmental Sustainability in the recent Years. The State-of-the-art Technology and Products optimize the Process to Produce food and also help increase Food Safety and Productivity....
| | |
| --- | --- |
| | Robbie Merritt |
| | DENNIS WARD |
| | Jose A Martin |
| | Ricardo Dominguez |
| | Zayad Alshaikhli |
This will be shown to users with no Flash or Javascript.