Dynamic, Reactive and Engaging Medium

| | |
| --- | --- |
| UNITED NATIONS | Source: UNITED NATIONS |
To Preserve Water from Plastic Pollution
Responsible Author: Ruby BIRD & Yasmina BEDDOU (Journalists/Directors) | PARIS - LAUSANNE, 02/06/2017, 08:48 Time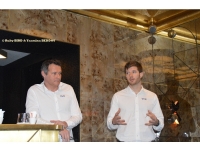 USPA NEWS -
RACE FOR WATER is a Foundation aiming to PRESERVE WATER from Plastic Pollution. To summarize : The Foundation aims to identify, promote and help implement Solutions that give end-of-life plastics a value and to create New Sources of Income for the people most affected by pollution....
Science & gender equality are both vital
Responsible Author: Ruby BIRD & Yasmina BEDDOU (Journalists/Directors) | PARIS - GENEVA - NEW YORK, 02/06/2017, 08:46 Time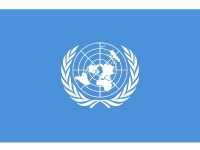 USPA NEWS -
Science and gender equality are both vital for the achievement of the internationally agreed development goals, including the 2030 Agenda for Sustainable Development. Over the past 15 years, the global community has made a lot of effort in inspiring and engaging women and girls in science...
| | |
| --- | --- |
| | Ruby BIRD |
| | RAHMA-SOPHIA RACHDI |
| | Yasmina BEDDOU |
| | Daren Frankish |
| | Jose A Martin |
This will be shown to users with no Flash or Javascript.