SPORTS NEWS
Responsible Author: Simon Evans | REPINO, Russia (Reuters), 06/30/2018, 18:53 Time
USPA NEWS -
England midfielder Dele Alli is backing striker Harry Kane to get the better of their Tottenham Hotspur team mate Davinson Sanchez in the last 16 clash against Colombia on Tuesday.
Central defender Sanchez will be directly up against the England captain and, while Alli was reluctant to discuss the few areas in which the former Ajax Amsterdam player can be exposed, he believes Kane will come out on top.
"I think he (Sanchez) is a great player, I don't think any player is perfect, we know things, we know how he plays and he has a lot of strengths. We're going to look to do as well as we can to exploit his very few weaknesses," he told a news conference on Saturday.
The 22-year-old Sanchez has just completed his first season in the Premier League after joining Spurs in a 42 million pounds deal from Ajax and Alli said he had been hugely impressed with the Colombian's performances.
"He's really impressed me since he has come in – he is a great player, he is physical, he is strong, he is good on the ball," he said.
THANX TO MAGIC MBAPPE YOUNGEST PLAYER
Responsible Author: Rahma Sophia Rachdi, Jedi Foster | Paris, Wahsington DC, 06/30/2018, 18:26 Time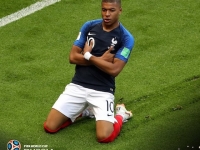 USPA NEWS -
Kylian Mbappé scores a brace as Les Bleus survive a late-fight back to book their place in the quarter-finals with a 4-3 victory! The French Les Bleus team qualified yesterday for the quarter-finals of the World Cup in Russia, after defeating Argentina with a score of 4 against 3. The match is both intense and painful for the Argentineans whose player Ballon D'or (5 times Golden Ball), ranked the "Best player of football in the world" for 10 years, Leo Messi, had to leave this cup of the World without winning. It's both sad and sad for this great football gentleman, Messi, who leaves for Argentina after the defeat against the Francaus, who has struggled throughout the match and has not been unworthy, but had to surrender Evidence of his age, advanced, the disadvantage facing a Kyllian Mbappé, running so fast and so intrepid, driven by his youth and freshness on the ground.
Circuit Paul Ricard
Responsible Author: Daren Frankish - Daimler AG. | Le Castellet, 06/24/2018, 22:08 Time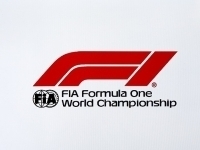 USPA NEWS -
Lewis wins the French Grand Prix as Valtteri fights his way through the field
Lewis claims his 65th career victory at the return of the French Grand Prix – his third of the 2018 season and 44th with Mercedes-AMG Petronas Motorsport
After an accident in the opening lap, Valtteri fought his way through the field to finish today's race in P7 and set the fastest lap of the race
Today's result marks the 300th race on the podium for Mercedes-Benz power
Lewis (145 points) reclaims the lead in the Drivers' Championship from Sebastian Vettel (131 points) with Valtteri in P4 (92 points)
Mercedes-AMG Petronas Motorsport (237 points) lead the Constructors' Championship by 23 points from Ferrari (214 points)
| | |
| --- | --- |
| | RAHMA-SOPHIA RACHDI |
| | Robbie Merritt |
| | Ruby BIRD |
| | Yasmina BEDDOU |
| | Daren Frankish |
This will be shown to users with no Flash or Javascript.