BY LES ECHOS JOURNAL FOR THE 1ST TIME
Responsible Author: Rahma Sophia Rachdi, Jedi Foster | Paris, Wahsington DC, 04/22/2018, 15:28 Time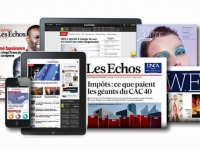 USPA NEWS -
We publish the entire interview of the Cyrille Bollore, Executive Vice President of the eponymous Group Mangig Director of Bollore Transports & Logistics, Sunday, Led by David Barroux and Antoine Boudet, on April 18th.
Under the fire of critics for some of its African activities, in direct opposition to the Elliot fund in Telecom Italia, causing skepticism about its investments in electric batteries, the Bolloré group is also and above all a transport and logistics company, in the Top 10 worldwide. Patron of this pole, and also delegated general manager of the group, Cyrille Bolloré expresses himself for the first time in the press.Cyrille Bolloré: "It's up to us to be more transparent and to question ourselves" stated as a preamble of the interview.
MARK GREATOREX VP OF EMEA AT TIBCO EXPLA
Responsible Author: Rahma Sophia Rachdi, Jedi Foster | Paris, Washington DC, 04/22/2018, 14:59 Time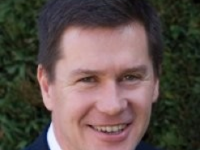 USPA NEWS -
According to Mark Greatorex, VP Sales EMEA at TIBCO Software Inc., an international leader in integration, data analysis, and API management, the coming into force, on January 13, the revised Payment Services Directive (PSD2) is a new era in open banking. Indeed, by endorsing a switchover of power in favor of customers, they are now assured of controlling the data of their personal accounts. Even though the DSP2 was above all a contract of trust between a client and an organization, in the middle, many debates evoked the inexorable battle to come between banks and account holders. The success of such a contract should depend only on the ability of the various parties to act responsibly, in accordance with ethical principles ... But in this case, the discussions were exacerbated both by the level of compliance required and the complexity of the process, but most importantly, the real nature of the issue: the sensitivity and risks of sharing personal financial data with third parties.
Who s Who of Hospitality & Beyond
Responsible Author: Ruby BIRD & Yasmina BEDDOU (Journalists/Directors) | PARIS - NEW YORK, 04/22/2018, 11:01 Time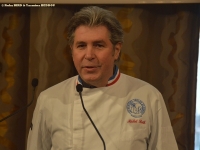 USPA NEWS -
Boutique & Lifestyle Lodging Association's (BLLA) most acclaimed Event of the Year, the Boutique Hotel Investment Conference, returns June 6 for a Powerhouse Lineup at The Times Center in New York. This Year's Distinguished Conference brings together Industry's Most Elite Hoteliers, C-Level Executives, Entrepreneurs and Investors as well as the Most Creative Minds in the General Boutique Space. As the Clear Leaders in the Boutique Lifestyle Space, BLLA's Mission is to Globally Connect Independent, Upscale Hoteliers and Businesses with Fellow Industry Innovators, Discerning Consumers and Global Educators.
| | |
| --- | --- |
| | RAHMA-SOPHIA RACHDI |
| | Robbie Merritt |
| | Ruby BIRD |
| | Yasmina BEDDOU |
| | Daren Frankish |
This will be shown to users with no Flash or Javascript.